Our mission is to grow chickens slowly & free range.
Our mission
passion for welfare & tradition
Sutton Hoo chickens are lovingly reared in the heart of the Suffolk countryside, across 40 acres of meadows. We rear our chicken slowly, to the highest welfare standards and use traditional free range farming methods, to give you a chicken like it used to taste. Our mission is to rear a truly free range chicken with constant access to the outdoors, sunshine and plenty of room to roam on natural grassland. It is our passion for exceptional welfare, traditional farming and our determination to carry on Charlie's dream that really inspires us to produce good quality and authentic tasting chicken. We believe that chickens should be slowly grown to maturity, giving the meat that succulent flavour and perfect texture. Sutton Hoo chicken is special and you can truly taste the difference.
The welfare of our chickens always comes first.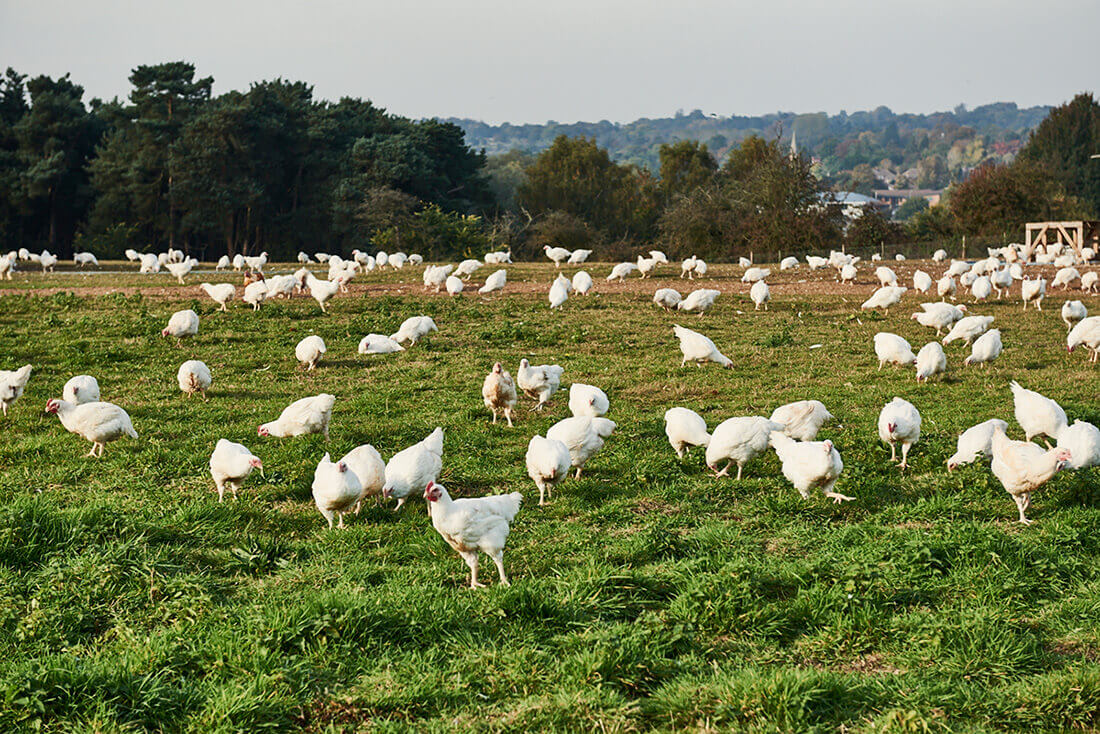 Our History
From the Heart of Suffolk

Belinda Nash started Sutton Hoo Chicken over 20 years ago with her late husband Charles. It was Charlie's vision to bring character and flavour back to chicken and give a renewed respect to traditional, free range farming. Recognising the gap in the market, Charles set out on a mission to produce chicken that tasted just like the ones his mother used to rear. The pair set out to produce chicken that was truly free range, exceptionally tasty and to be enjoyed on any occasion. The chickens are grown next to the ancient Anglo-Saxon National Trust site at Sutton Hoo. Today, with her business partner Will, they continue to further their lifelong dream, by rearing their chickens for longer, the traditional way, with access to roam freely in the fields for a truly delicious flavour.
Providing the right environment for our chickens to behave naturally and mature slowly is key.
Will Waterer | General Manager